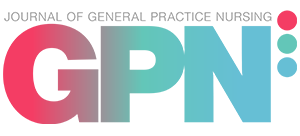 Outstanding Practice in Wound Care Award
in partnership with Coloplast Ltd
Here at JCN/GPN, we are pleased to announce the launch of our new award for Outstanding Practice in Wound Care to recognise and celebrate the exceptional work that primary care nurses do on a day-to-day basis.
With wound care taking up a significant part of a primary care nurse's time, we are keen to champion an individual nurse or nursing team that has made an outstanding difference to patient care, while also flagging up the professionalism and passion that nurses have to improve outcomes for patients living with wounds.
This award aims to recognise best practice in the prevention, treatment and ongoing management of all wound types and individual teams or nurses can either apply themselves, or be nominated by local colleagues.
The award prize includes:
Trophy and certificate
£500 for winner or winning team
£250 for runner up
Trip to Denmark to visit Coloplast's headquarters
Place on JCN's leadership programme.
Coloplast wound care is delighted to support the Outstanding Practice in Wound Care Award to recognise and celebrate excellence in patient-focused clinical practice. We look forward to welcoming the 2017 winners to visit our global headquarters in Humlebaek, Denmark in the spring of 2018 to share their experience in 'making every day count' for their patients and practice.
Entries for the awards are now closed and are being judged. We shall be announcing the winners by October 31st.